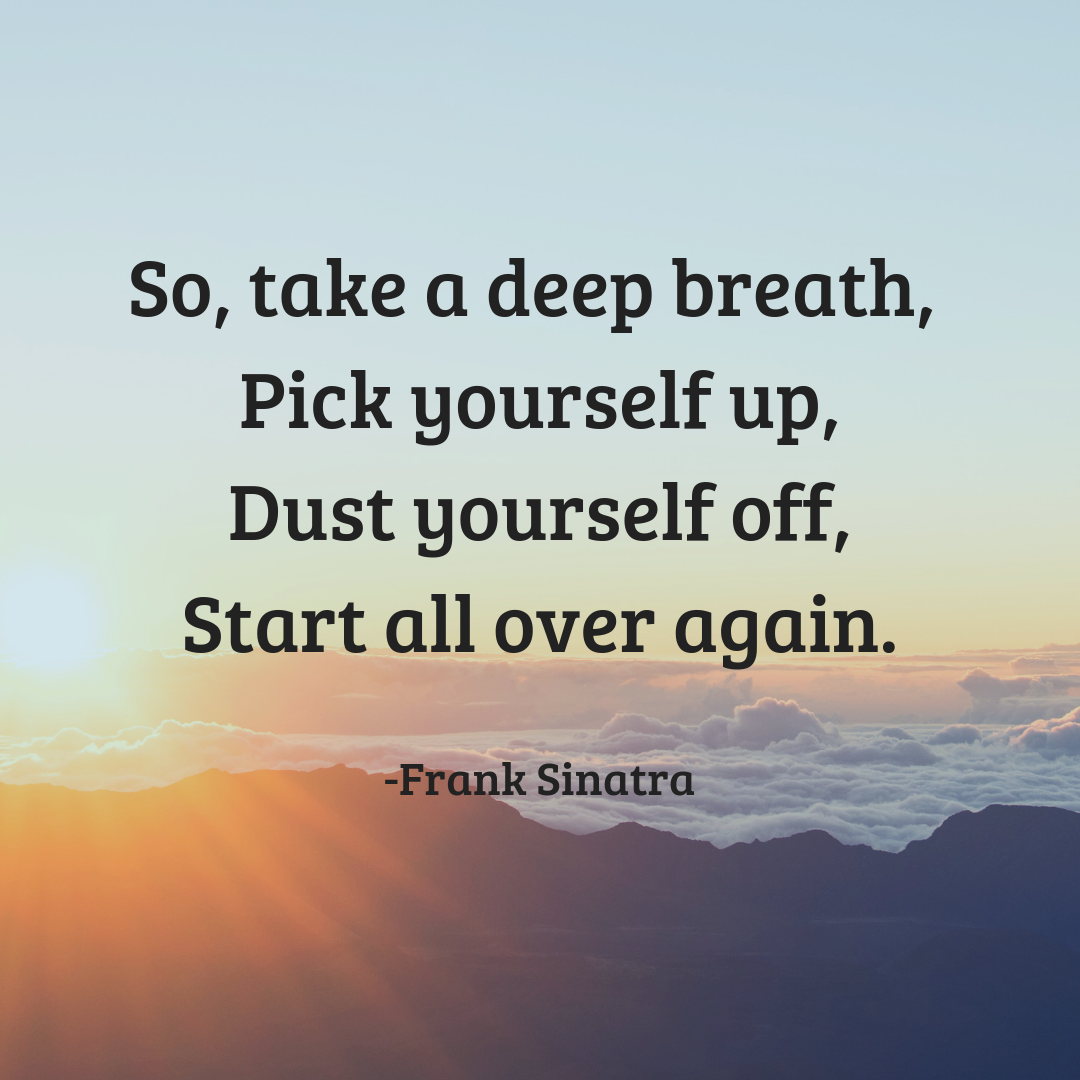 My last corporate leader used to tell us that if we didn't hit annual goals by the end of the third quarter, odds are we weren't going to hit them at all. He would go on to explain revenue cycle, financial reporting, when various numbers hit various reports and why the fourth quarter was not the time to achieve your goals.
Hmmmmm…
I never quite got that. I always thought that you should keep trying to hit your goals, no matter how close you were to the end of the year. Don't give up! Keep moving forward! There is value in the commitment.
So, here I am on October 1st and I'm starting anew with one of my 2018 goals. Yes, I'm starting over in the fourth quarter!
I had set three Healthy 2018 goals: body, mind, and spirit. I'm going strong on the healthy mind goal. I completed a seven month training program as a narrative coach. Then I registered for and am currently enjoying lifelong learning classes at my alma mater, Otterbein University. My spirit is doing okay, too. I am both challenged and inspired by my coaching clients and my consulting work with Ohio State's Alber Enterprise Center. I am also on a mission to read the Bible, front to back, by year end. Lastly, I try to visit a nearby lake midweek in addition to the weekend; a semi-retirement luxury that is definitely good for the soul!
Healthy body is another story. <sigh> I started out great, losing twelve pounds and walking almost daily by the end of February. But, then I had some vision problems that led to several months on multiple steroids. Suffice it to say that my eating was soon out of control and exercise went by the wayside. The pounds came back along with a few more. Ugh.
Now, I'm off the meds. And I'm starting over. Today. Healthy eating. Drinking water. Regular exercise. I'm tackling this goal with a vengeance in the fourth quarter. Hopefully, good habits will soon be in place that will carry me into 2019. Because it is not too late.
How are your 2018 goals going? Join me in a fourth quarter re-commitment. How can I support you? Maybe we can help each other succeed.
For further reading…
Personal Goal Setting – Planning to live life your way from Mindtools.com
The Ten Most Important Fitness Goals from MensJournal.com
Why Your Goal Setting Process is Broken from Forbes.com