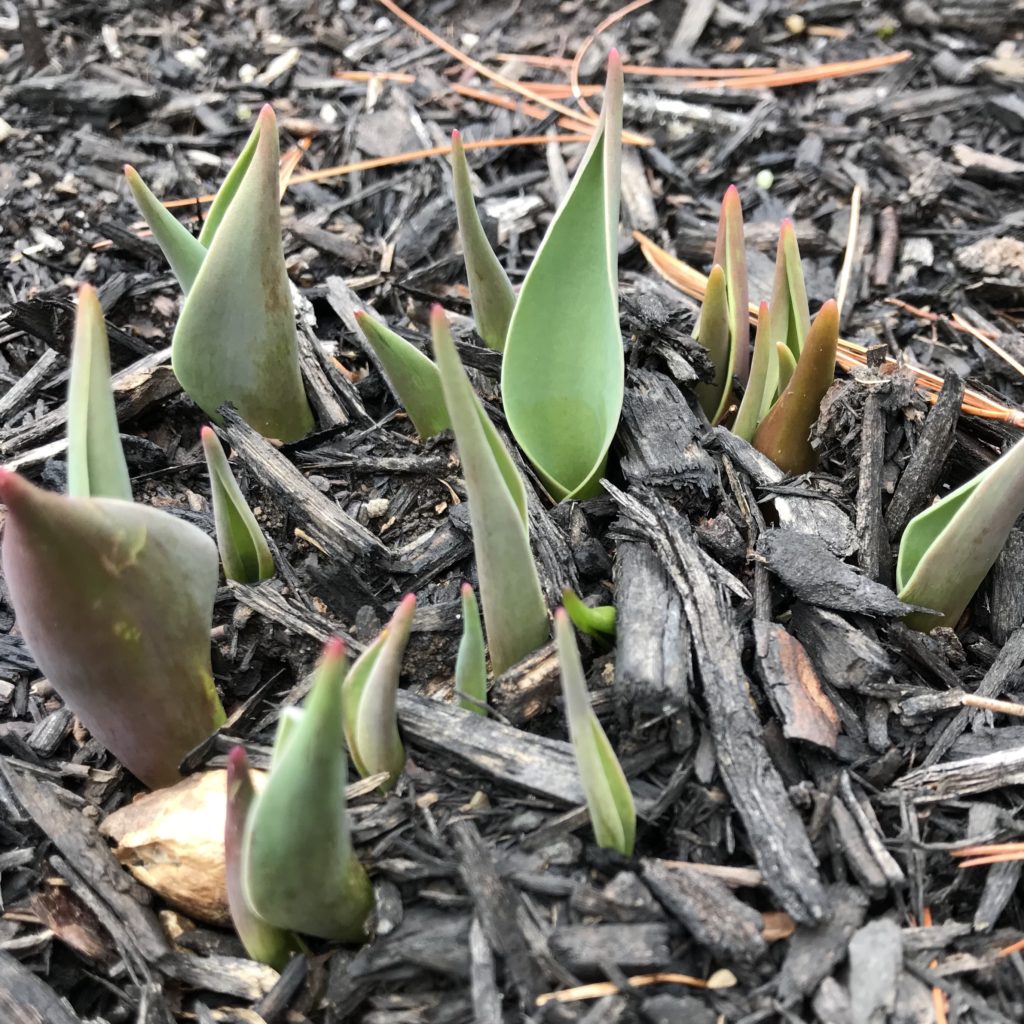 It's been a week.
My community, Westerville, Ohio, suffered the tragic loss of two outstanding police officers, killed in the line of duty. They were following up on a 9-1-1 hangup which ended up being a domestic violence situation. It was a first loss of a police officer for the city and the mourning has been deep and wide.
Our country faced the shocking loss of seventeen lives, both students and teachers, at Marjory Stoneman Douglas High School in Florida. The powerful expressions of fear and anger by the surviving students and their parents have been gut wrenching to watch and hear.
The world continues to experience the horrific massacre of innocent people in Syria. This week, it was 250 people killed in eastern Ghouta, many of them children. During that same timeframe, twelve hospitals and clinics were also bombed, making the already grave situation so much worse.
Add your own tragedy here.
And, yet, we carry on.
While out for a walk this week, I noticed the tulips and daffodils were springing up. It's a little early in the year, but it made my heart smile to see them. After a long dark winter, they were poking out of the dirt, growing toward the warm and bright sunlight. My mind wandered to the recurring theme I heard in the police officers' memorials.
Look to the light. Welcome the light. We need the light. See the light.
For some people, seeing the light represents optimism, reflection and clarity. For Christians, the light represents the comfort and hope found in Jesus Christ. For others, it's an internal light; their own inner spirituality and strength. Or, the light might be as simple as observing or even welcoming a kindness. Whatever it means to you, we can all agree that focusing on the light helps us through the darkness.
Just as the tulips and daffodils pushed through the darkness toward the light, we can do the same. We must do the same.
Push through the darkness. Look toward the light. Then, bloom gloriously.