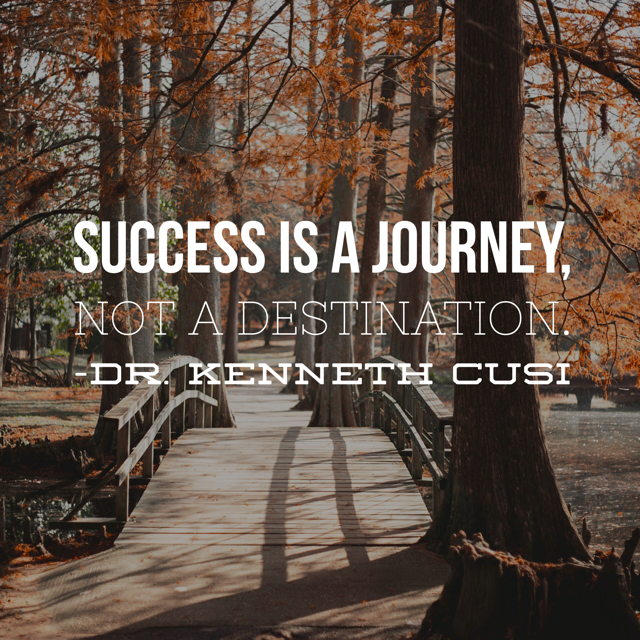 During a routine check-up yesterday, I shared my 2018 #OneWord, HEALTHY, with my doctor. As expected, he completely supported the idea. He went a little further though. He congratulated me on my efforts so far; joining the community center, walking on the track and in the lazy river. He said it was enough exercise for now and he was happy with my plan. We talked a bit about bone health, brain health, vision, cancer screenings and more.
You know what we did not talk about? We did not talk about diet.
We did talk about the journey to good health, doing the right things on a daily basis. We did talk about small reachable goals that would lead to success instead of big overwhelming goals that might not. But we did not talk about portion control, fruits and vegetables, to meat or not to meat, sugars, fats or whole grains. He told me that instead of concentrating on where I want to be at year end, all I really need to do is make good choices every day and I'll be fine.
Fast forward to my drive home.
I was listening to Wellness Wednesday on our local NPR station. One of the guests, Dr. Kenneth Cusi, made this statement while discussing diet trends and his belief that we should focus instead on living a healthy lifestyle:
Success is a journey, not a destination. We need to know that every day we have to make the right choices.
The universe was, once again, conspiring to send me a message.
When you or I choose to go to the gym and walk, that is success. When we eat a few more vegetables and a little less starch, that is success. When we follow-through with routine medical check-ups, that is success. When we choose to focus on the positive instead of the frustrating, that is success. Every single day, we make many choices that are successes in and of themselves. And, success is worth recognizing and celebrating.
Think about your goals. Don't wait until you reach them to give yourself a pat on the back. Give yourself credit for every good choice you make each day. In my case, a healthy body, healthy mind and healthy spirit is not just a destination. Healthy living is an ongoing journey that demands daily attention, can lead to daily success and, when it does, deserves daily celebration.
I hope you will celebrate your journey, too.