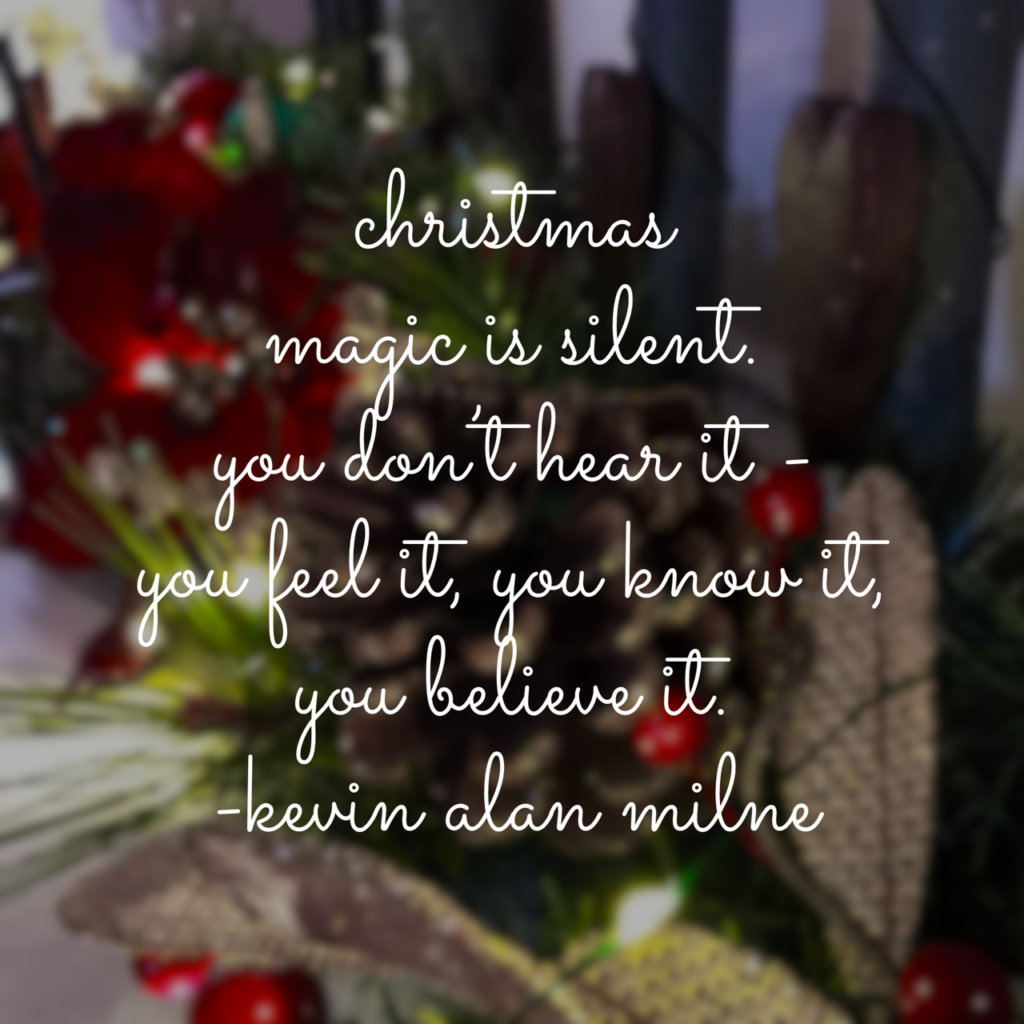 I love the quote featured above. As I sit here with my Christmas tree lights on thinking about the many joys of Christmas, I know it's the quiet moments that are most meaningful. The ones you feel, know and believe.
Not only does this quote describe the magic of Christmas but it also describes the magic of positive leadership. With apologies to the original author, let's rephrase it by changing one word:
Leadership magic is silent. You don't hear it – you feel it, you know it, you believe it. 
As leaders, how can we take the magic of Christmas – which is really all about love – and transform our leadership to be the same, all about love? How can we lead in such a way that people feel it, know it and believe it?
I wish you a Christmas filled with much love. And, may that love carry you forward as a leader.
~ ~ ~
For more information about how you can lead with love, visit elbiddulph.com and let's chat!