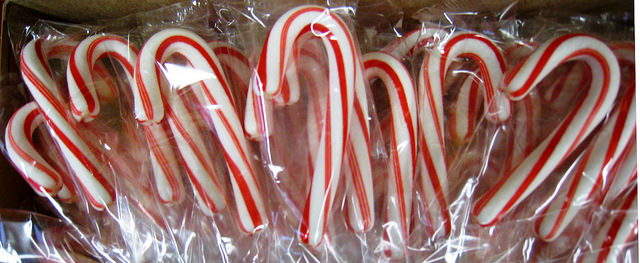 As promised a couple weeks ago, here is another inexpensive and easy idea for front line leaders to integrate seasonal themes with team building.
Holiday CandyGrams
The inexpensive supplies:
Medium to large size jar, bowl or box (to hold candy canes)
Several boxes of small candy canes (you can certainly buy the larger candy canes if you have the funds)
Paper
Markers
Tape or ribbon
The easy directions:
Create simple forms that say:

"Holiday CandyGram for _______________" at the top,
then has 2-3 lines for a handwritten message,
then a line that says "Signed _________________."
feel free to add a seasonal graphic to dress it up (candy canes, snowflakes, etc.)

Print and cut enough for your team to be able to send several. You should be able to get four to six on a page.
Place the candy canes, notes, markers and tape in a central location near the team.
For a specific period of time (perhaps the last week before Christmas), encourage your team to write and give candygrams to share season's greetings and appreciation for each other, or to someone from another department who has helped them in some way.
For each candygram, your team member can take one of the blank notes, personalize it for the recipient, tape or tie it to a candy cane, and deliver it to the person or leave it on their desk.
As the team leader:
Set the example by creating your own candygrams for your team members and peers.
Quietly ask one of the leaders on your team to also be sure and write everyone a candygram, so no one is excluded.
Monitor your candy cane and message blank inventory; replenish as needed.
In your next team meeting, ask everyone how it felt to be recognized by their teammates and how it felt to give the recognition to others. Encourage your team to share appreciation for each other throughout the year.
Enjoy the positivity and festive goodwill generated by the peer-to-peer appreciation!
The Tuesday Tidbit is the emerging leader's weekly source for team building tips, leadership development content, creative ideas and general workplace inspiration. To discuss individual coaching or a group workshop at your office, contact me here and let's chat!
Photo credit: "Candy Canes" by the Manchester City Library, used with Creative Commons license.