With our national Thanksgiving holiday this week, there is a lot of emphasis right now on gratitude. I like the idea of perpetual gratitude expressed by Thoreau in this week's inspiration. Sure, it's great to be thankful for family, food and shelter as we wait to fill our plates on Thursday. But what about next week or next month?
Imagine what might be possible if each of us would choose to live in a constant state of gratitude. Imagine waking up and going to sleep every day, thankful. Imagine being grateful in all things in between.
Let's commit to perpetual thanksgiving for all that we are and all that we have. Let it start now.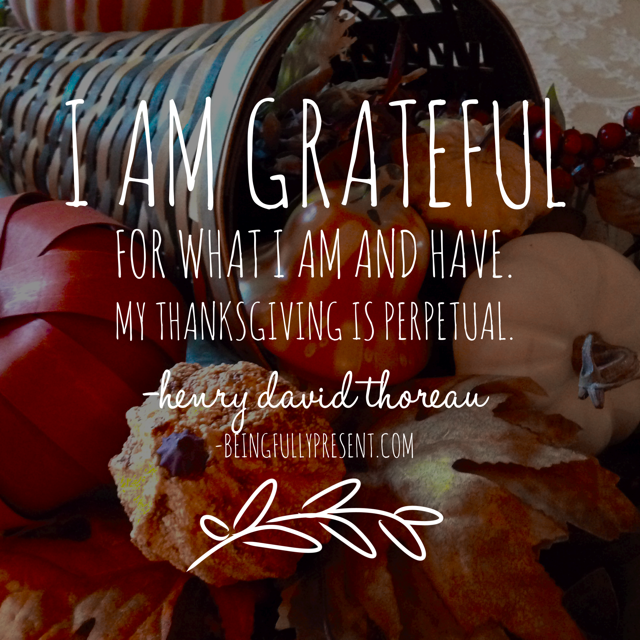 Photo taken at my Longaberger consultant's holiday open house. What a lovely centerpiece she created!