How often do you notice the little things?
Walking around the lake a couple weeks ago, I noticed this bee working hard, very focused on the flower. Most of us would typically think of bees and dandelions as pests, but they're so pretty paired together. Of course, I had to stop and take a picture and I love how it turned out.
As this week's quote points out, there are so many beautiful things around us. We just need to notice them. And then, stop and enjoy them, even if for a moment. Your day – and your life – will be better for it.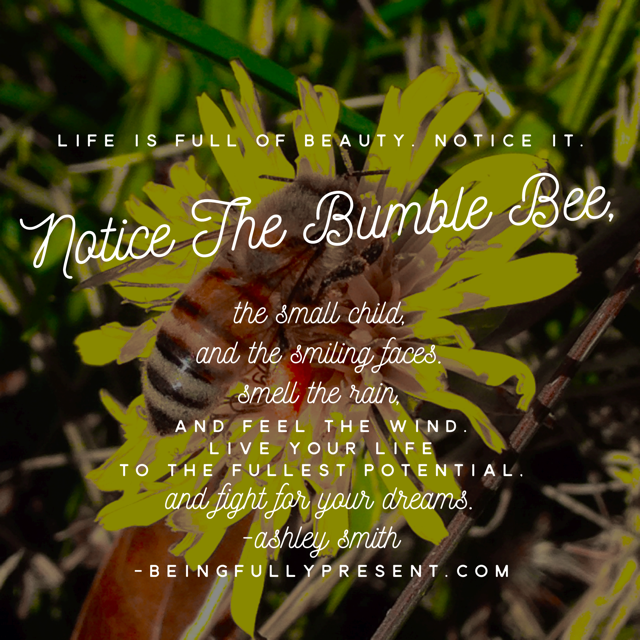 Photo taken last month at Walton Lake, Ohio