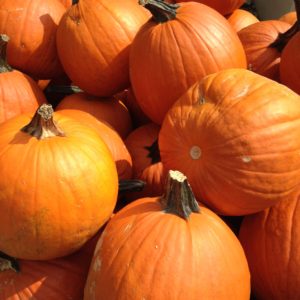 Halloween is right around the corner, just under three weeks away. How does your office culture embrace this popular holiday?
Some of my best memories from my earlier career revolve around the amazing costumes people wore, especially when teams planned their look around a particular theme. One team dressed as Wizard of Oz characters, another brought Grease to life, and one year about thirty of us dressed up as one of the managers on my team. It was classic and all in good, healthy, team fun.
We had pumpkin decorating contests, Trick or Treat parades, and even bobbed for apples. One of my favorite years was when the leadership team pushed carts through the call center, serving cider and donuts to the staff. What a great way to start the day!
Employee engagement increases when employees have fun at work. It's a scientific fact. The camaraderie also goes a long way when you're facing crunch time on a project or something goes awry with a client launch. People who actually get to know each other and like each other band together quickly to get through tough times.
Even if your office doesn't allow dress-up (what?), there are still fun ways to enjoy the holiday with your team. Below are some resources for you to check out. Click on the link, pick your favorite and make it a boo-tiful Halloween!
9 Easy Ideas for Halloween Team Building not only has some great ideas for Halloween, but there's also a link at the bottom of the page to download a free ebook called "The Ultimate Guide to Employee Gift-giving." It's worth a look!
Celebrate Halloween at Work offers more than just great ideas. It also offers a brief narrative and some linked articles on the benefits of fun at work, should you need to convince your senior leadership to allow some not-so-scary fun.
8 Creepy Halloween Teambuilding Ideas are out of the office ideas for halloween themed team excursions. Even if you are not near one of the locations described, it might spark some ideas for a local activity you can do. Haunted House, anyone?
Whatever you decide to do, have fun with it. And, please, leaders – join in! You're part of the team, too!