I commit to pause today and consider the many people and things I am thankful for. Family. Health. Food. Shelter. Safety. Friends. Opportunity. So many good people and good things are in my life. Today really is the ultimate "Thank-You Thursday" and gratitude must be unleashed!
The action of giving thanks in and of itself is inspirational, perhaps because we don't pause often enough to really appreciate the many gifts we have in our lives. Allow me to prompt some reflection: What are you thankful for today?
Here are some addtional thoughts on the topic:
Let us rise up and be thankful, for if we didn't learn a lot today, at least we learned a little, and if we didn't learn a little, at least we didn't get sick, and if we got sick, at least we didn't die; so, let us all be thankful. -Buddha
Forget yesterday – it has already forgotten you. Don't sweat tomorrow – you haven't even met. Instead, open your eyes and your heart to a truly previous gift – today. -Steve Mariboli
It is not joy that makes us grateful; it is gratitude that makes us joyful. -Brother David Steindl-Rast
And…a thought for every new day we are blessed with: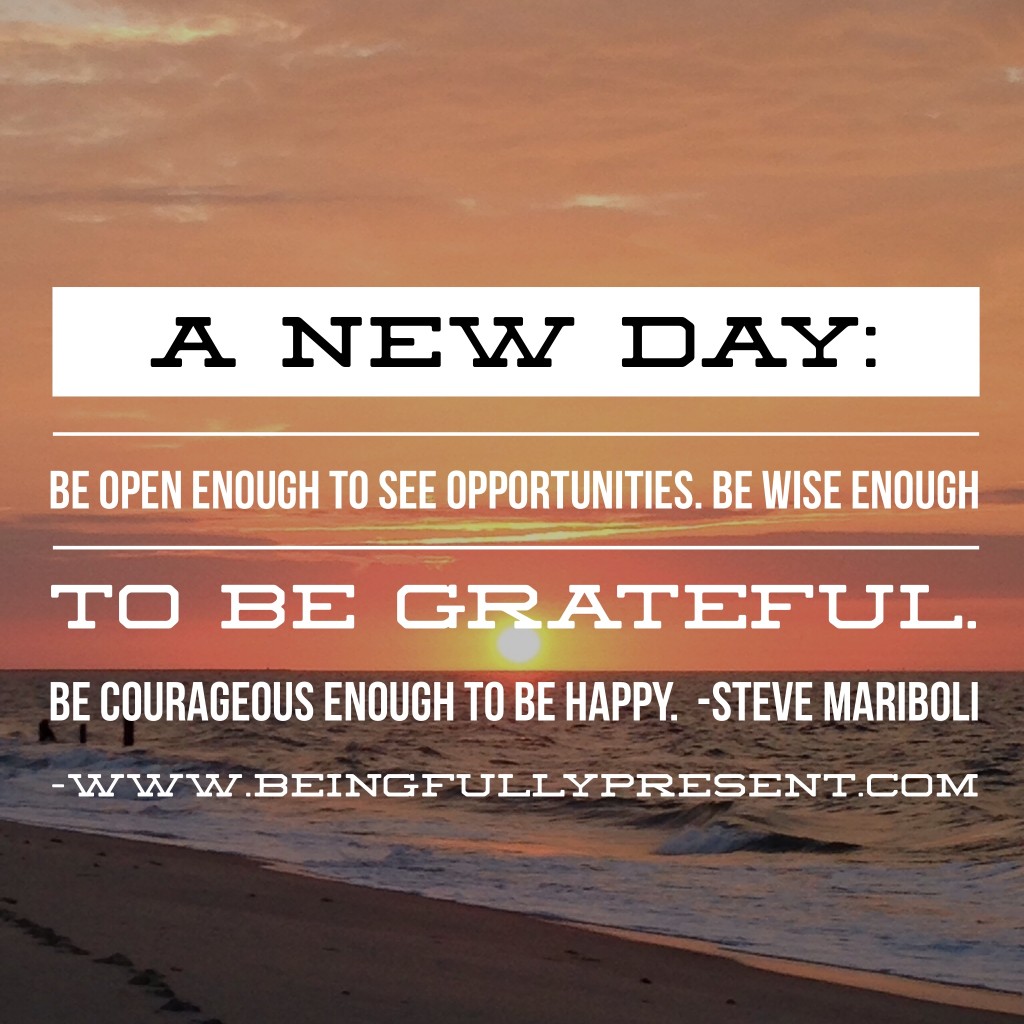 Happy Thanksgiving!
Photo taken on September 11, 2014 in Cape May, NJ.