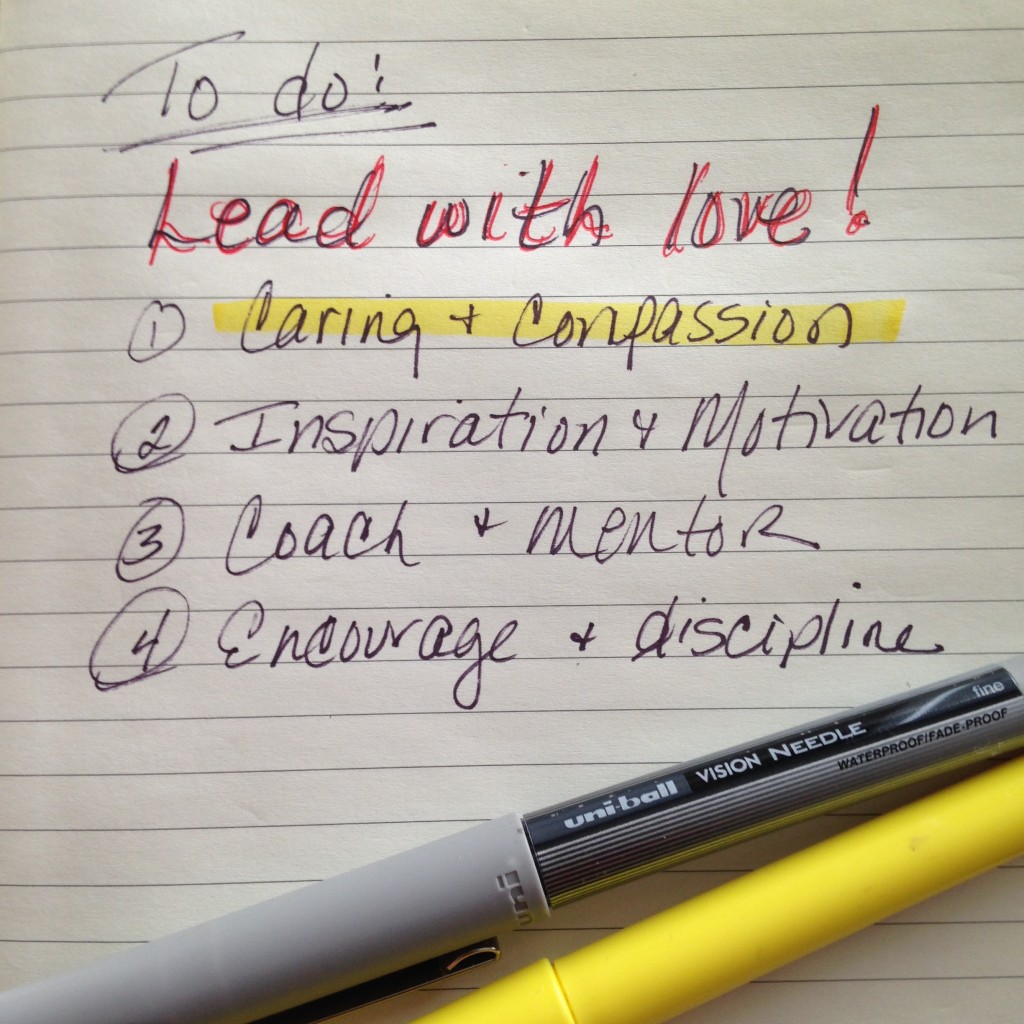 What does love have to do with leadership? Everything!
There is a lot of focus on love this month with Valentine's Day falling on the fourteenth. But, leadership is not about romantic love. It is an agape love rich in caring and compassion, inspiration and motivation, coaching and mentoring, encouragement and discipline. Love is the foundation that real leadership is built on. This month's Tuesday Tidbits offer some food for thought in each of those four areas.
Caring and Compassion
In the workplace, a leader's love shines through behaviors that show caring and compassion toward others.
Leaders care about who their followers are as unique individuals; their life outside of work, their family, their health, their personal goals, and their challenges. Our team members are also unique participants in the work team and, as leaders, we care about how each person feels about their role, their performance, their future, their relationships and their contribution to the team's success.
Compassion and empathy mean that we feel for them and with them; their joy, their sadness, their struggles and their triumphs. Before we are leaders, we are human beings, partners in a community of work. This type of leader also shuns prescribed labels; instead, we look at each individual based on their individual contributions and present circumstance.
Leadership that is rooted in caring and compassion reveals itself in many ways. As such leaders, we are fully present when listening and then we respond thoughtfully. We don't just have an open door, we invite people in or we go to them. We share our authentic selves, which paves the way for reciprocal authenticity. We seek to understand our people and then deliver what each person needs from us. We trust and respect our people and we earn their trust and respect daily through our own ethical behavior. We assume the best in each of them and give them the best of ourselves.
This week, be fully present to how your caring and compassionate leadership shows up for your team.
Next week…Leading With Inspiration and Motivation.
.
The Tuesday Tidbit is the emerging leader's weekly source for team building tips, leadership development content, creative ideas and general workplace inspiration. To discuss individual coaching or a group workshop at your office, contact me here and let's chat!