"Do what you love in the service of those who love what you do."
Steve Farber
A father is neither an anchor to hold us back, nor a sail to take us there, but a guiding light whose love shows us the way. -Anon.
Read more

I haven't written a Thank You Thursday post in a while. With Father's Day just a few days away, it's a perfect time to express some gratitude! There are many Dads in my family. Today, and everyday, I am thankful for them. I have written several times about my Dad.... read more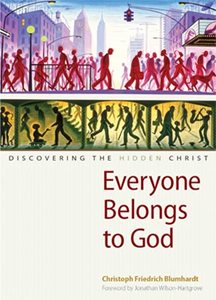 Why this book? Indulge me in a little bit of personal connection…or scroll down to go straight to my review. We live in a world in which organized religions consistently and aggressively compete against each other to enlist new members; trying to take them away... read more
Thanks for stopping by!
Please share your thoughts by leaving a comment. I would appreciate your ideas and feedback.
Contact Me
The Prince Who Was Just Himself, written by Silke Schnee, illustrated by Heike Sistig, translated by Erna Albertz, published by Plough Publishing House in 2015. Parents, teachers, librarians, pediatricians, please buy this book! Silke Schnee called on her personal...