"The present moment is filled with joy and happiness. If you are attentive, you will see it."
Thích Nhất Hạnh
Today I am kicking off my annual collection of wisdom and inspiration from Leadercast, a day long leadership development event simulcast live around the world from Atlanta, Georgia. The 2016 theme was "Architects of Tomorrow; Unleash the visionary leader within... read more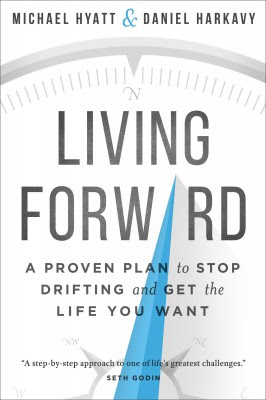 Living Forward: A Proven Plan to Stop Drifting and Get the Life You Want, written by Michael Hyatt and Daniel Harkavy, published by Baker Books, 2016. Are you happy with the direction of your life? Does your life even have direction? Do you have a plan to achieve your... read more
Thanks for stopping by!
Please share your thoughts by leaving a comment. I would appreciate your ideas and feedback.
Contact Me
Have you ever tried to cross a bridge before you got to it? It's simply not possible. When traveling, if you've planned well, you probably know that the bridge is coming. You can prepare for it by having toll money ready, if needed. But, no matter what you do, you...