"The present moment is filled with joy and happiness. If you are attentive, you will see it."
Thích Nhất Hạnh
This post continues the series sharing my notes from 2016 Leadercast. The series wraps up next week. Commander Rorke Denver is a former Navy Seal Commander, author, actor and a great patriot. His presentation was definitely rooted in his thirteen plus years in the...
read more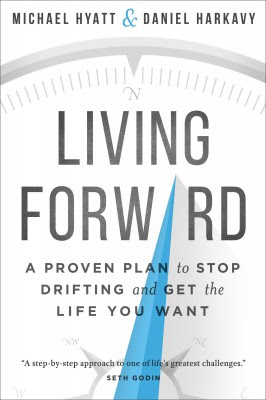 Living Forward: A Proven Plan to Stop Drifting and Get the Life You Want, written by Michael Hyatt and Daniel Harkavy, published by Baker Books, 2016. Are you happy with the direction of your life? Does your life even have direction? Do you have a plan to achieve your...
read more
Thanks for stopping by!
Please share your thoughts by leaving a comment. I would appreciate your ideas and feedback.
Contact Me
Can you believe the second quarter ends in just a few days? You've got six months left to achieve the goals you set for 2016. How are you doing so far? If you're moving forward on point, good for you! Congratulations on your motivation, focus and success to date. Take...