"The present moment is filled with joy and happiness. If you are attentive, you will see it."
Thích Nhất Hạnh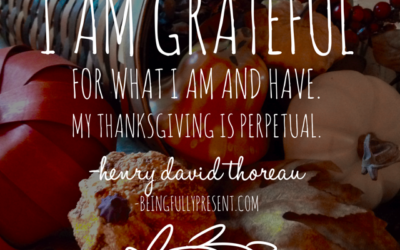 With our national Thanksgiving holiday this week, there is a lot of emphasis right now on gratitude. I like the idea of perpetual gratitude expressed by Thoreau in this week's inspiration. Sure, it's great to be thankful for family, food and shelter as we wait to fill...
read more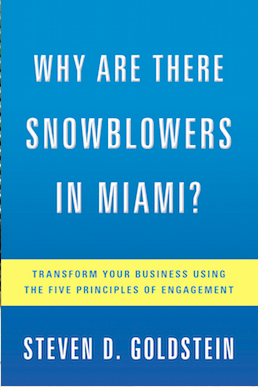 Why Are There Snowblowers in Miami? (Transform Your Business Using Five Principles of Engagement), written by Steven D. Goldstein, published by Greenleaf Book Group Press, September 2016. Once in a while, I read a book and I just can't relate. The author's experience...
read more
Thanks for stopping by!
Please share your thoughts by leaving a comment. I would appreciate your ideas and feedback.
Contact Me
One of my favorite things is going for a walk right after a snowfall. I love the quiet before the plows come through, before people start driving on the roads and before the sidewalks are shoveled. I enjoy seeing the snow sparkle as it reflects the sunlight. A fresh...