"The growth and development of people is the highest calling of leadership."
Harvey S. Firestone
On August 1st I wrote about trying to stay focused on the positive in spite of a sometimes overwhelming amount of negativity these times seem to bring. I launched the #100HappyDaysForEl2015 campaign and invited you to join the exercise by noticing the joy in your... read more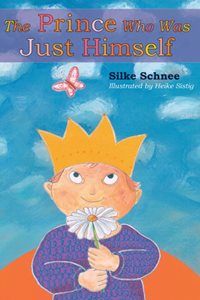 The Prince Who Was Just Himself, written by Silke Schnee, illustrated by Heike Sistig, translated by Erna Albertz, published by Plough Publishing House in 2015. Parents, teachers, librarians, pediatricians, please buy this book! Silke Schnee called on her personal... read more
Thanks for stopping by!
Please share your thoughts by leaving a comment. I would appreciate your ideas and feedback.
Contact Me
(This continues a series of posts sharing insights I gained from this year's Leadercast event.) Ed Catmull is the co-founder of Pixar Animation Studios, president of Pixar Animation and Disney Animation, and the author of Creativity, Inc. He spoke about how "The...