"Do what you love in the service of those who love what you do."
Steve Farber
Here's a quick inspiration to start your week on a positive note. Consider sharing it with others, adding a comment to let them know why you are inspired. What destination is your path leading you to? Photo taken on the Ohio to Erie Trail, Genoa Township, Ohio in July... read more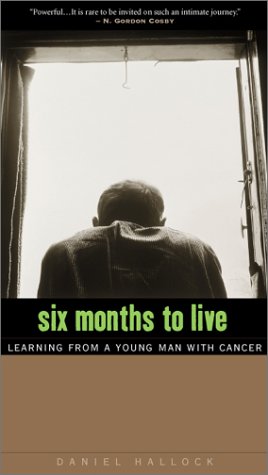 Six Months To Live, Learning From a Young Man With Cancer, written by Daniel Hallock, published by Plough Publishing House, 2015. Imagine being twenty-two year old Matt Gauger and learning that you have six months to live. Now, imagine how your family and friends... read more
Thanks for stopping by!
Please share your thoughts by leaving a comment. I would appreciate your ideas and feedback.
Contact Me
Here's a quick inspiration to start your week on a positive note. Consider sharing it with others, adding a comment to let them know why you are inspired. What destination is your path leading you to? Photo taken on the Ohio to Erie Trail, Genoa Township, Ohio in July...