"The present moment is filled with joy and happiness. If you are attentive, you will see it."
Thích Nhất Hạnh
Your work is going to fill a large part of your life, and the only way to be truly satisfied is to do what you believe is great work. And the only way to do great work is to love what you do. If you haven't found it yet, keep looking. Don't settle. As with all matters of the heart, you'll know when you find it. -Steve Jobs
Read more

I came across this terrific quote last week: "It doesn't matter if your glass is half full or half empty; be thankful that you have a glass and it has something in it." (author unknown). Good Thanksgiving week food for thought, isn't it? I think we can... read more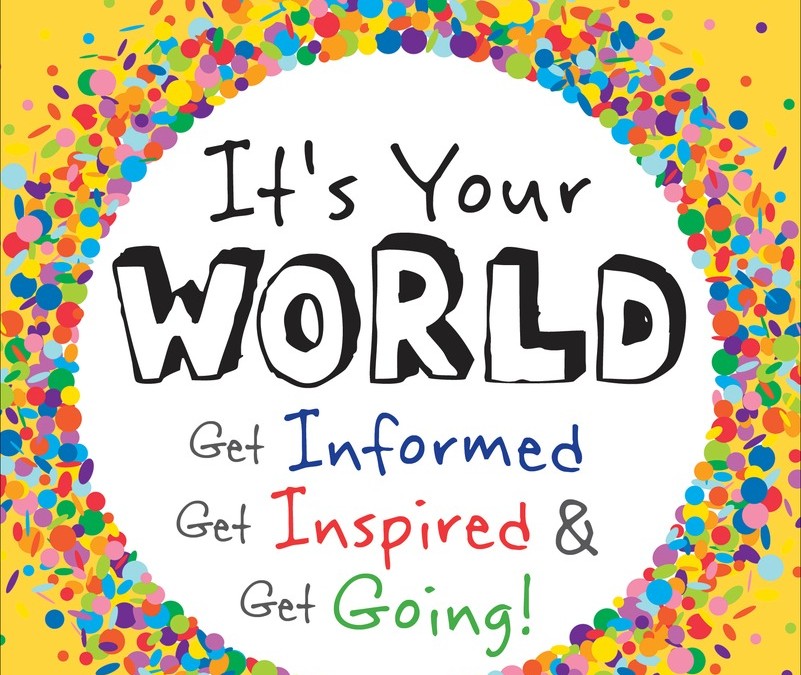 It's Your World; Get Informed, Get Inspired, & Get Going! written by Chelsea Clinton and published by Penguin Young Readers, September 15, 2015. What are the world issues that our children should know about? What are some ways that children are making a difference... read more
Thanks for stopping by!
Please share your thoughts by leaving a comment. I would appreciate your ideas and feedback.
Contact Me
I commit to pause today and consider the many people and things I am thankful for. Family. Health. Food. Shelter. Safety. Friends. Opportunity. So many good people and good things are in my life. Today really is the ultimate "Thank-You Thursday" and...